Our Partners
We are focused on curating the right programs that best achieve our mission.
We leverage our community of Entrepreneurs, Alumni, Mentors, Partnerships both Private and Government, our Investor, and global network to enable the best results for our ecosystem.
We have different partnership models that allow our partners to be apart of the Innovative hive of QLD and share skills, knowledge and build the future of Tech in Australia.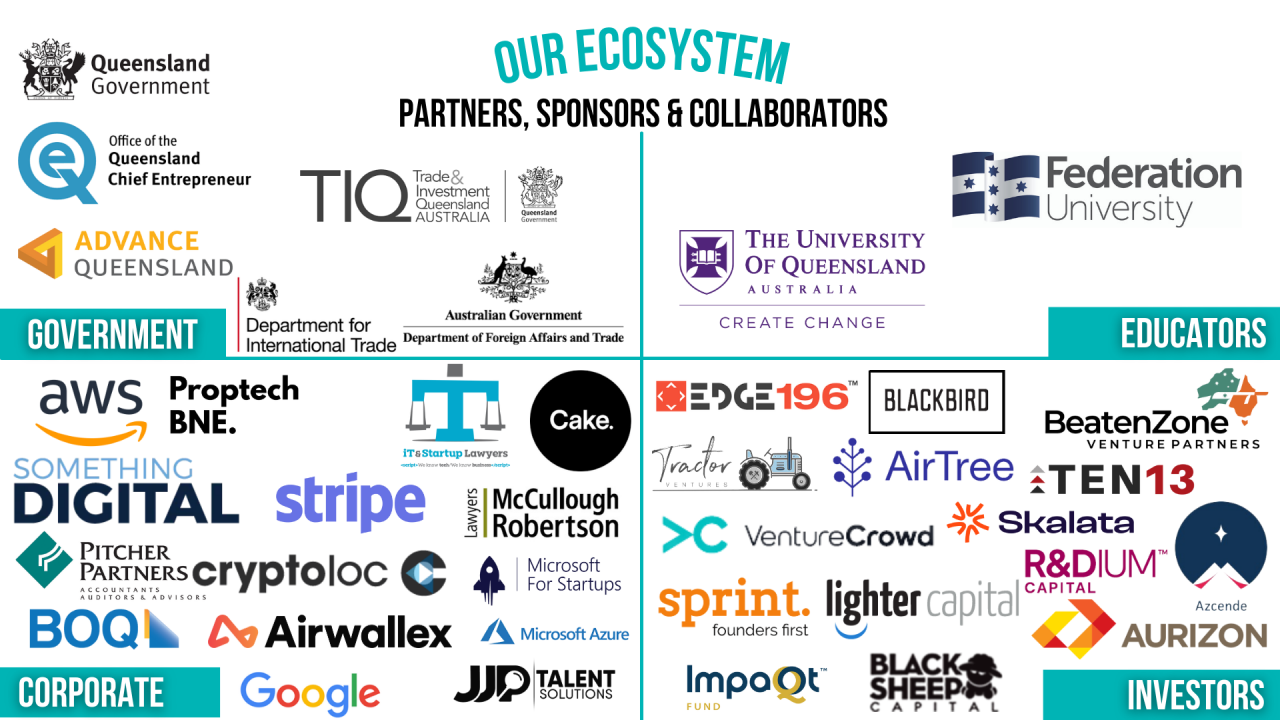 Through the potential found within Critical Infrastructure and National Security, a vital foundation for the future of cities and the people within them, Azcende helps tech businesses become tomorrow's most valued companies. For start-ups and entrepreneurs seeking an active venture capital partner that will take advantage of Defence, Critical Infrastructure, and an Australian-US marketplace
Access and re-invest your own money - when you need it! Created for entrepreneurs by entrepreneurs, at Radium Capital we help innovative businesses grow and thrive through smart capital solutions. We are Australia's market leader in R&D financing. Find out how businesses are using non-dilutive Radium Advances to accelerate growth, attract other sources of funding and smooth cash flow at radiumcapital.com.au
Office of the Queensland Chief Entrepreneur
The role of Queensland's Chief Entrepreneur makes a significant impact to the innovation and entrepreneurial ecosystem in Queensland. The Chief Entrepreneur is the flag-bearer for innovation and entrepreneurship in Queensland. From helping founders take their first steps to get their business off the ground, to working with government and industry to identify valuable problems that can be solved with innovation, to connecting talent to companies and creating a supportive environment.
If you would like to know more about Partnering with us, please contact our Strategic Partnerships and Engagement Manager Zoe Fall at email zoe@rivercitylabs.net.
Office Location
The Precinct, TC Beirne Building,
Level 3/315 Brunswick St,
Fortitude Valley
QLD 4006
Phone
Ph: +61 (0) 7 3316 5777
email: info@rivercitylabs.net